Fishing
Head to the Source
Welcome to our newest website for improved communications between the BSA National Fishing Sub-Committee, their team of trained BSA Certified Angling Instructors, BSA Angling Educators, and Scout Leaders who are seeking information regarding the BSA Fishing Programs and how we may assist them in Delivering the Promise to their Scouts www.bsafishing.com
Looking for information on fishing merit badges, helpful tips on how to put on a fishing event and more? Check out… https://www.scouting.org/outdoor-programs/fishing/
---
Is your Scout the Complete Angler?
The Complete Angler patch is for scouts that are well-rounded in their fishing endeavors. There's a good chance some scouts have already earned it and just don't realize it yet. In the same manner as the World Conservation award, the Complete Angler recognition has a simple requirement of completing three merit badges, but also requires a project.
Earn the Boy Scout Complete Angler Award by:

1. Earning these merit badges: Fishing, Fly Fishing, Fish and Wildlife Management
2. Completing one or more of these projects:
Teach a Fishing or Fly Fishing merit badge skill to your troop, crew or team as part of a unit program activity.

Help instruct Cub Scouts on fishing skills or fishery management as part of a Cub Scout meeting or outing.

Participate in a local fishing derby or tournament, either a Scouting or Community event.

Complete a conservation project that will benefit a local fishery.
The Complete Angler patch is worn on the uniform shirt, centered on the right pocket as a TEMPORARY patch. Only ONE Temporary patch may be worn at a time
Download and complete this Application Form for each scout earning the award. Then, take it to your local scout shop to purchase the patches.
---
BSA Fishing In Action
---
Cabarrus County Parks
https://cabarruscounty.us/resources/view-our-parks
Camp T. N. Spencer Park - Concord
Frank Liske Park – Concord
Rob Wallace Park – Midland
(Located just 5.4 miles from Belk Scout Camp, Rob Wallace park has two great lakes, restrooms, trails and other excellent facilities.)
All three parks have excellent lakes. A North Carolina fishing license is required for persons 16 and older, along with a $2.00 per day or annual permit.
---
If you are fishing the Boundary Waters of Canada,
then this guide is a must read!
2019 Canoe to Canada Fishing Guide
Here's what Geoff from Troop 39 had to say - Click for his story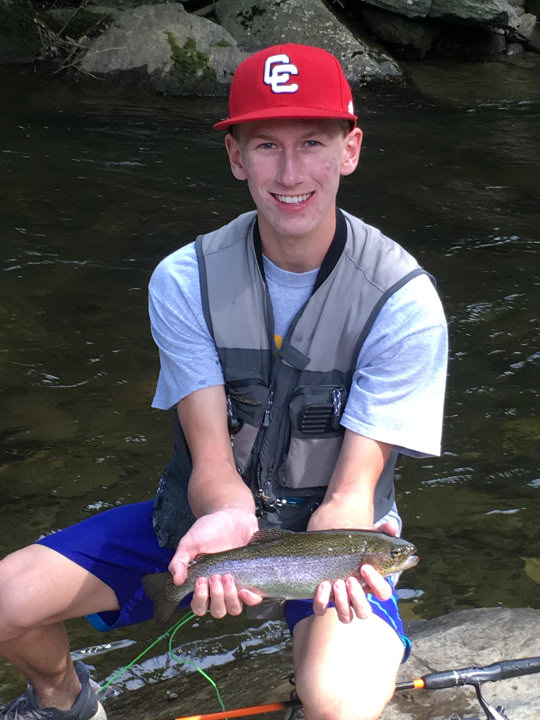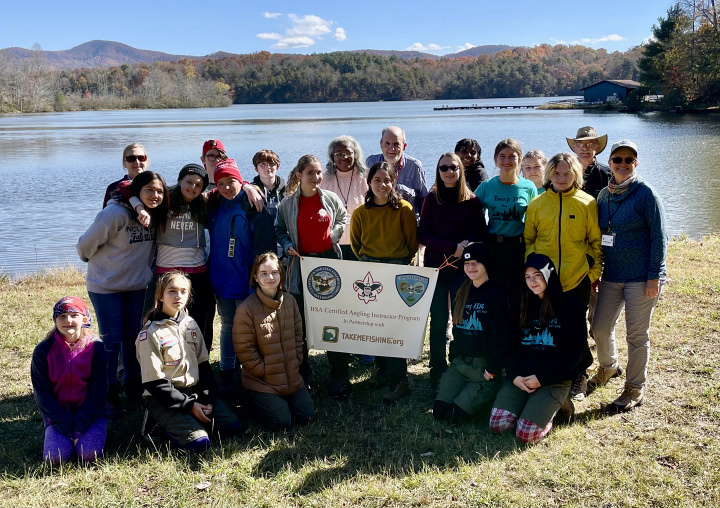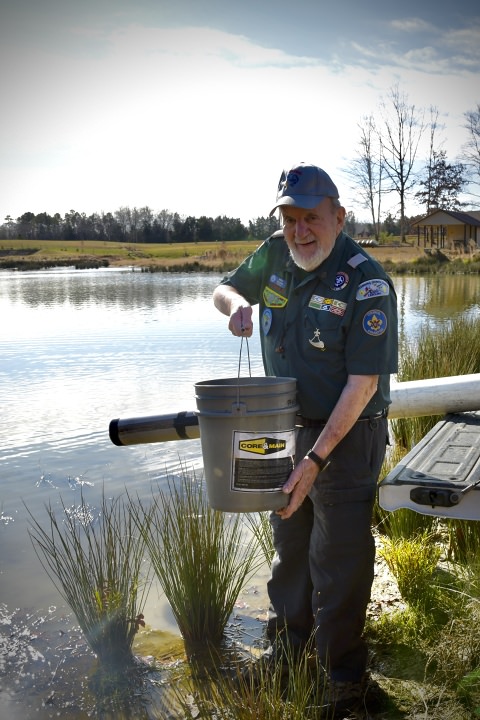 | File Name | Description | |
| --- | --- | --- |
| 2022 Complete Angler Recognition | | Download |