Day Camp & WAC - Staff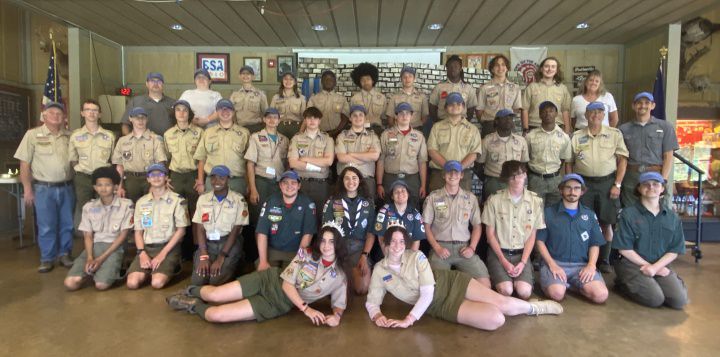 Would you like to join the WAC team this year?
Complete a seasonal staff application to get on the WAC train.
WAC Staff Application
Hear from past and current staff members about what it means to serve on WAC staff.
Staff hats will be distributed at the Shakedown weekend at Belk Scout Camp. If you register before March 15th your name will be on your hat!
The Scout Shop is offering discounted sewing services to any WAC staff member. Bring in your uniform and your WAC staff patches. Let them know you are serving on WAC staff to receive your discount. Visit the Scout Shop sewing services page for more information.
Sewing Services
| File Name | Description | |
| --- | --- | --- |
| General Info | *** 2023 *** Did you miss the Staff Kick-Off Meeting? Here is the slide deck from the call that night. | Download |
| Recruitment Flyer | *** 2023 *** Quick staff info on a one page flyer for easy reference. Use it to help recruit your friends! | Download |
| Staff Manual | *** 2023 *** What does it mean to be on staff? What is expected of you and how can you be prepared to join our team. Find out here! | Download |
| Staff Packing List | Save a phone call to your parents! Whether you are new to WAC staff or a returning staff member, be sure to check out the packing list so you have what you need when you arrive at camp. | Download |
| Staff Roles | Learn more about generic staff roles as well as a few specific positions on the WAC staff team. | Download |