Gotta Go To Grimes!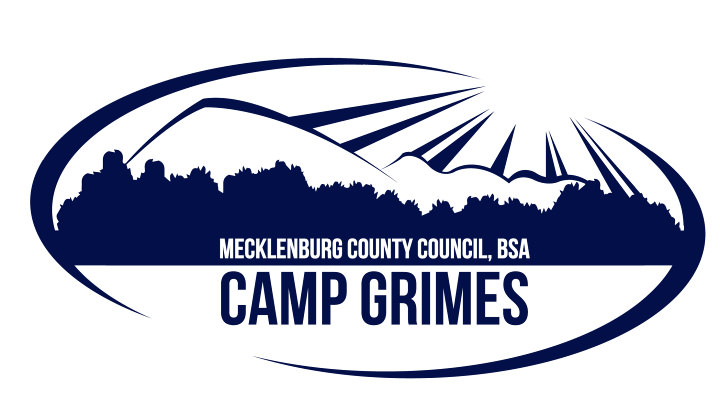 Camp Grimes 2023, #GottaGotoGrimes!
Haven't made your 2023 Summer Camp reservations for Camp Grimes yet? What are you waiting for? Because of the National Jamboree, we've decided to only do 4 weeks of Summer Camp in 2023. Week 1 is close to being full, but Weeks 2-4 are still wide open! New for 2023 –
3-Day Complete Angler Program: Spend Monday-Wednesday at the fishing cabin. On Monday and Tuesday, Scouts will earn the Fishing, Fly Fishing and Fish and Wildlife Management merit badges. On Wednesday morning Scouts will visit Marion Fish Hatchery and then spend the afternoon cleaning and cooking a fish and working with other Scouts to teach them to fish.

Week-long Frontier Area Experience:

Camp Grimes Frontier staff is excited to offer our week-long Frontier Experience to older scouts. This will take place every morning in hope of keeping your older Scouts involved in the afternoons with your unit and to earn additional merit badges. They will participate in 1-2 Frontier Activities each morning and have a chance to start or earn up to 3 merit badges while there. To receive the full Frontier Experience, only 10 youth will be able to participate each week. Activities may include, but are not limited to, Blacksmithing, Woodworking, Geology, Candle Making, Back-Country Cooking, Tomahawk Throwing

.

Traditional Friday night campfire is changing. Instead of Troops performing skits, we will introducing the Camp Grimes Friday Concert by the Lake Concerts featuring Tanya and the Roadrunnerz. We'll have a pizza truck on site as well.

We're also working to have a Food Truck at Camp on Tuesday evenings for Taco Tuesday (this will NOT replace our normal Tuesday night meal in the dining hall). On Wednesday night, we're hoping to have an Ice Cream Truck visit camp as part of our OA Social Time at Catawba Point.

For first time, Camp Grimes will be offering the Music merit badge.
For more information about Summer Camp at Grimes and to register, go to www.mycampgrimes.org NOW! #GottaGotoGrimes!